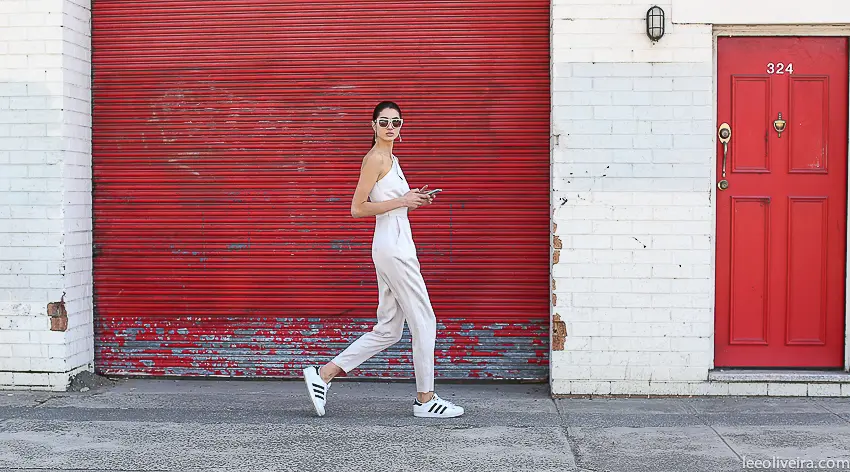 For Spring / Summer 2015, Westfield has launched their fashion campaign, based on the theme #todayIam, This season Westfield wants to take its campaign one step further to empower individuals to breakdown stereotypes and challenge traditional fashion rules.
With advances in social media over the past decade, we have far more ways in which we view fashion. I have always believed these new ways allow a person to easily connect. To create a style that relates to ones everyday life of who they want to be.
One of these new ways is through street style imagery. True to my own street style appeal, I took my inspiration shooting these images from years of attending global fashion weeks and shooting street style outside the shows. Each year, street style becomes more popular. In my first year shooting street style in 2011, I clearly remember there were very few photographers outside the shows. Today, I see over 100 photographers outside some the biggest shows in New York, London, Milan and Paris. The main reason for this is because of the growing appetite to see what the world's fashion elite is wearing. These individuals are now creating trends. I have visited global HQ's of the largest fast fashion brands and see walls of street style imagery for their own inspiration. A close friend who works at one of the largest trend forecasting companies is always telling me how street style imagery plays a major role in how they forecast future trends. These days, the fashion on the runway is equally important as what is seen outside the shows. This is created another channel for one to draw inspiration from.
With my eye, I have always taken advantage of being outside the shows during fashion weeks. Being there in person, I have had the extra advantage of seeing how fabrics and textures move and how one uses accessories in different ways from what we see in traditional media.
I wanted to show in these images that you don't have to follow fashion rules. I have always believed that fashion choices should portray a confidence in your total look. We no longer have to imitate what we see in traditional media or what the celebrities are wearing. It's all about how you wake up each day and dress for yourself.
For these images, I pulled looks from the Westfield closest by Ginger & Smart, Georg Jensen and Tod's.