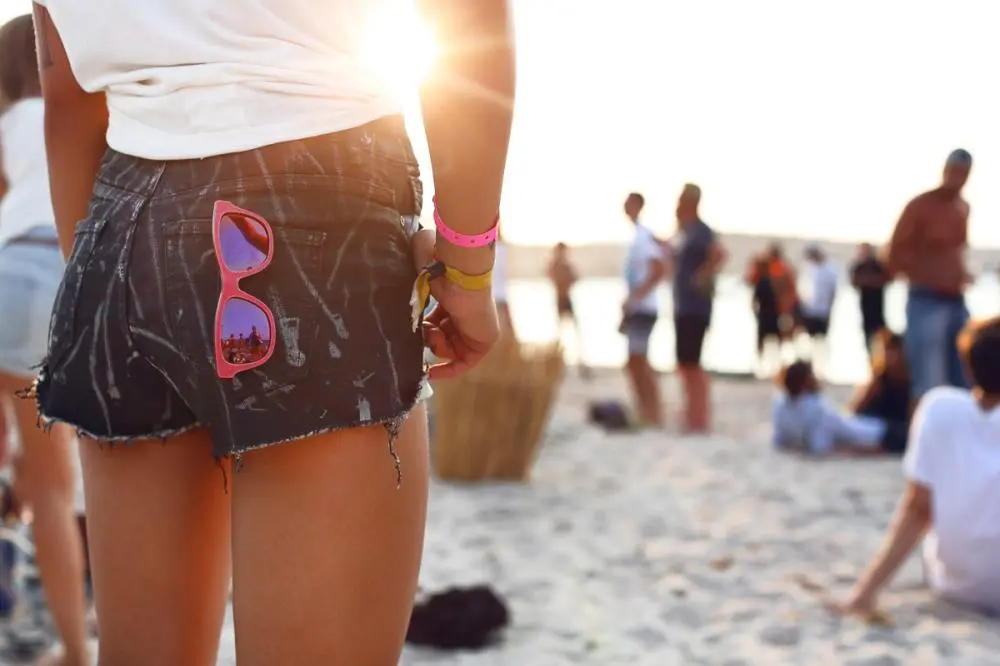 If you have been following me on Instagram, you would have noticed that I have been traveling with Diesel these last few months. Together we attended key global music festivals in Barcelona, New York and Calvi in Corsica as one of their #DENIMEYE Ambassadors.The experience was absolutely amazing. Not only did I get to collaborate on this project with a great brand, I also worked with digital influencers Christina Caradona and Kristina Bazan on the project.
True to the Diesel DNA, the Women and Men's pre-fall 15 collection is wearable, and is underscored by an irreverent cool. The festivals created the perfect backdrop. The idea was to capture Christina and Kristina (yes both with the same names) in all their glory wearing the collection including their hero eyewear sunglasses. The eyewear appropriately named #DENIMEYE, was a major focal point for the project.
The denim that is crafted onto every eyewear piece is the exact same high quality denim that Diesel is famous for in their apparel. Vintage washes, hand sewn distressed detailing, hand applied paint and dripping techniques. All of this is brought onto the eyewear range, which is extensive. I didn't have a problem picking a few favorites for myself.
I took 100's of images throughout the road trip and here are some of my favorites.

x

Image of 11
Shot by Lee Oliveira on tour with Diesel SPA in the USA, France and Spain.